This house was renovated and furnished by the ideas of the owner and it deliberately not equipped with a TV. Free WLAN is in whole house avalible.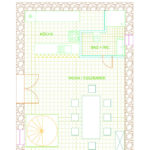 The cosy natural stone house is situated on the Dalmatian coast in the village of Zaton, about 1km from Nin and about 10km from Zadar. The natural stone house is over 200 years old, under preservation order and was lovingly restored by hand in 2011.
Through its authentic and exceptional look, who reminds of the charm of the past, it is a regular eye-catcher to people passing by and to our guests. The whole house has a mediterranean ambience with its thick stone walls, which also are a nice protection from the summer heat.
The house is 120m² and divided into 2 floors. Additionally it has a covered terrace and a large atrium with a parking space. A covered fireplace (a traditional "Peka") in front of the house invites for a barbecue.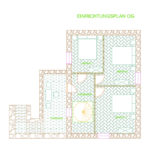 On the ground floor there is a roomy living and eating area with a separate sanitary room. A counter seperates the open kitchen from the rest of the room. The kitchen is equipped with two sinks, kitchen appliances (toaster, blender, coffee machine, etc.), dishes, silverware and glasses.
The wooden spiral staircase connects ground floor with the top floor. The top floor has 3 bedrooms that each have a large double bed. The bed, floor and walls are all made of solid oak.
For showering there is an inside shower in the sanitary room and a solar-heated outside shower, so it is possible for two people to shower at the same time.
Additionally the house is equipped with a stereo sound system.